Whittier's Newest Restaurant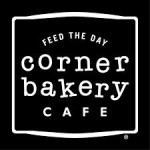 Whittier's newest restaurant is all that it is cracked up to be.  My wife and son went there today after we picked him up from school. Great ambiance and service.   Food was good too. Hopefully they can stay as packed as they were today.  This is good for the boulevard and the resurgence of business along Whittier Blvd.  
Great to see business' take an interest in the city.  We are a long way from being a self-service city when it comes to fine dining but I think we are headed in the right direction.  WE are just missing a nice anchor restaurant.  Hopefully the new owners of the Historic BofA building in Uptown Whittier can get the Cheesecake Factory to occupy the bottom floor.  That would be a huge boost to the city.
~Chris
www.WhittierDailyNews.com
@chrisvigilre