Winterize Your Home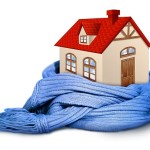 By now for some of us our Christmas decorations are up or very close to being put up.  We are preparing for the holidays and the rain that comes with it.  We are digging out our sweaters and possibly winterizing our cars with new windshield wipers or perhaps new tires.  We are doing our best to stay ahead of Mother Nature.  In the hustle and bustle of the holidays and most kids home from school for the winter break we tend to overlook our homes and how they are prepared for the winter months ahead.  Several home improvement shows and real estate publications will share ideas and tips on how to stay ahead and keep your home safe and warm from the elements.  Here are a few of those tips.
Clean those gutters.  How often do we think about our rain gutters?  Southern California's fiercest weather system is usually rain.  If our rain gutters are full of leaves the down pouring water will have a slow time draining. This usually results in rain gutters becoming heavy from the combination of water and leaves and in some cases birds' nests.  If there is no place for the water to go to it can cause water to seep back towards the house.  Through window seals or doors, water has a way of finding cracks and crevices.   In the process of hanging your Christmas lights take a look at your gutters and with spatula or small broom, whisk away the leaves and debris that may have build up.  Finally, hose down the inside of the gutter to make a clean path for rain water and in doing so look for leaks or misaligned pipes.
One of the best ways to winterize your home is to simply block obvious leaks around your house, both inside and out.  A recent industry study explains that the average American home has leaks that amount to a nine-square-foot hole the walls of your home.  Imagine running your heater and having an open nine foot hole in your living room.  While that might sound excessive, even a fraction of that can be costly with the price of home heating becoming more expensive every year.
You can start by finding those leaks.  How can you do that?  Simple, walk around inside holding a lit incense stick or a candle to the most common drafty areas: recessed lighting, window and door frames, electrical outlets etc.  Once your have established where there are leaks you can fix them. Buy door sweeps to close spaces under exterior doors, and caulk or apply tacky rope caulk to those drafty spots, outlet gaskets can easily be installed in electrical outlets that share a home's outer walls, where cold air often enters.  Outside, seal leaks with weather-resistant caulk. For brick areas, use masonry sealer, which will better stand up to freezing and thawing.  In the process of sealing the cracks around your home you will also be keeping pesky spiders out as well.  This might sound excessive but consider how much money you spend each year on heating a cooling.  Over the course of 3 to 4 years the savings can be quite a bit.
Next tip would be to simply add another layer of insulation in your addict.   This is perhaps the biggest investment with the quickest return.  Experts suggest that you should have at least 12 inches of insulation in your attic.  A quick way to verify is to simply peak into your attic and if you can see the ceiling joists you know you don't have enough, because a ceiling joist is at most 10 or 11 inches.
A related tip: If you're layering insulation atop other insulation, don't use the kind that has a paper backing.  This acts as a vapor barrier, and therefore can cause moisture problems in the insulation.
Last but certainly not least is checking your furnace.  It's a good idea to have furnaces cleaned and tuned annually. Costs will often run about $100-$125.  If money is an issue, simply change the filter, a dirty filter impedes air flow, reduces efficiency and could even cause a fire in an extreme case.  A new filter runs between $10.00 and $20.00 depending on the make of your furnace.
Chris Vigil is Broker Owner of Chris Vigil Real Estate in Whittier, California and can be reached at www.ChrisVigil.net or (562) 945-4422 or on Twitter @chrisvigilre
read this article online at www.WhittierDailyNews.com